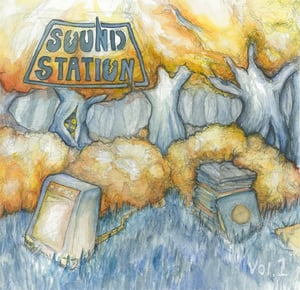 $

10.00
On January 22nd, 2012, record store and local music hub Sound Station was destroyed in a fire that spread from a nearby business. This disc is a compilation of just some of the groups that have played inside the store, with varying styles all over the spectrum of music.
The compilation was released on 4/21 at the Record Store Day benefit show at the Crossroads in Garwood, NJ.
All profits will go directly to the owners of Sound Station.
Tracklist:
Exemption - Hyperspiral
Shayfer James - Battle Cry
The Grains - 54 Astral Weeks
Masses - Gringo Starr
Black Wine - Through the Foam
Il Union - My Soul is Not For Sale *
El Drugstore - Widowmaker *
Traveling in Stereo - Barmade
The Ciem Show - Digging the Grave *
Darren Decide - The Cocaine Song
Old Wounds - 11710
A Fucking Elephant - Blue Crab Fantastic
Disobey - Closing
Minor Motion - The Informants (Live in Sound Station) *
Backpack Superheros
Birds in Hats - Goin' South *
So is The Tongue - Conflicting Stories
Les Trois Chaud - Hey Mary
Alexander Bateman - The Clairvoyant
No Use for Humans - Humanoid (Live at Retromedia) ⋄
Los Cheeky Bears - 199 *
Mothguts - Crack Church *
Artists marked with * are contributing tracks that are EXCLUSIVE to this compilation. Artists marked with ⋄ are contributing a song from an out of print release.
Artwork for the compilation by Alex Mossawir!
Listen to 30 seconds of each track on the compilation here: soundstationcomp.bandcamp.com/